Drilling fluid mud circulating system is suitable for water-based and oil-based drilling fluid mud circulating processing operations in petroleum drilling. It can realize the functions of drilling fluid preparation, weighting, screening, circulating, control and storage. Our factory has been very busy at this year. We received an order of ZJ30 mud circulating system from old customer at the early of April. Now it's in intense production in our workshop.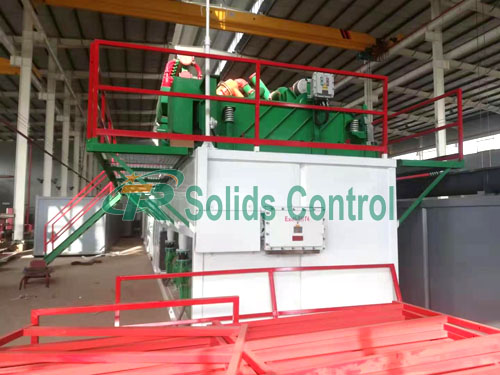 This ZJ30 drilling fluid mud circulating system is composed of mud tank, shale shaker, mud cleaner, jet mud mixer and shear pump etc. All equipment is designed with corrosion and wear resistance, with a long service life. It adopts a centralized electric control, being convenient for operation. With modular design and small footprint, it can be flexibly configured and installed according to the customer's requirements. This system is commonly used in oil and gas drilling field. In addition, we could supply large capacity mud circulating system for ZJ40, ZJ50 and ZJ70 drilling rig or workover rig.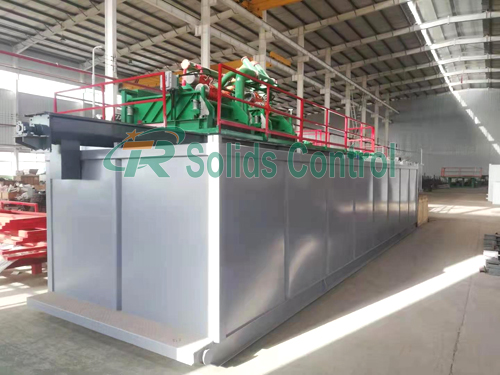 TR Solids Control can supply and design complete mud circulating or recycling system for oil and gas drilling projects all over the world. With complete five phrase purification equipment like shale shaker, vacuum degasser, desander, desilter, decanter centrifuge, our mud system ensures good and efficient treatment effects of removing solids particles and gas bubbles in oil and gas drilling fluids. We design and make detailed technical drawing of the system customized according to clients' special requirements and drilling site application. If you get any requirement, welcome to consult with TR sales team.